Showcase communication
To communicate your new offers, announce a promotion or showcase your products, our teams install your windows in the selected points of sale. Thanks to our organisation, we can quickly deploy your campaign on a national scale.
In order to guarantee quality control, we provide you with a report of the work done, including photos, dates and observations.
Display stand
Our merchandisers assemble, install and update your displays and advertisements throughout Switzerland. We maintain, clean and repair your promotional tools so that your brand image is always impeccable. We take care of the collection, storage and destruction of your materials.
You will receive a traceability report for each action taken.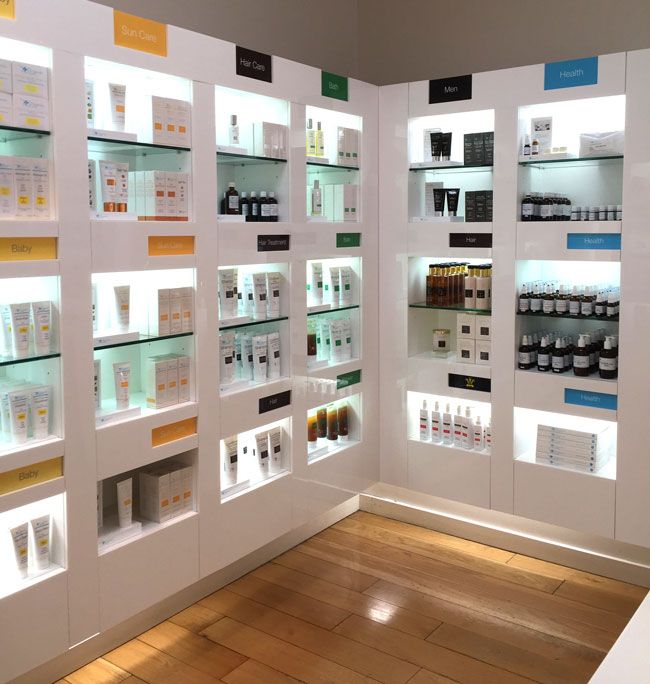 Linear management
At the opening of a point of sale, seasonal fitting out, launch of a new product, our merchandisers follow your planogram to respect your implementation policy. We also manage the maintenance over time and send you our various remarks and the results of our interventions with photos and dates.
Vehicle advertising
Our vehicles travel more than 300,000 km per year, mostly in cities and on the busiest roads. Moreover, during our stops, we are parked near potential consumers. We offer you the possibility to convey your image during our trips and to communicate on a local or national scale during the period of your choice.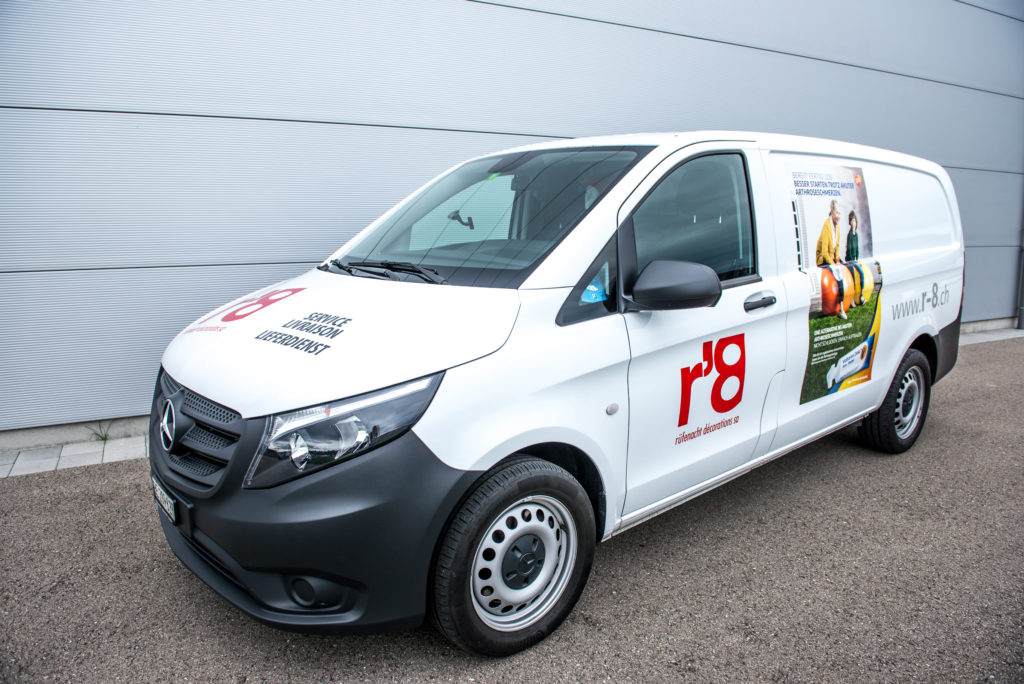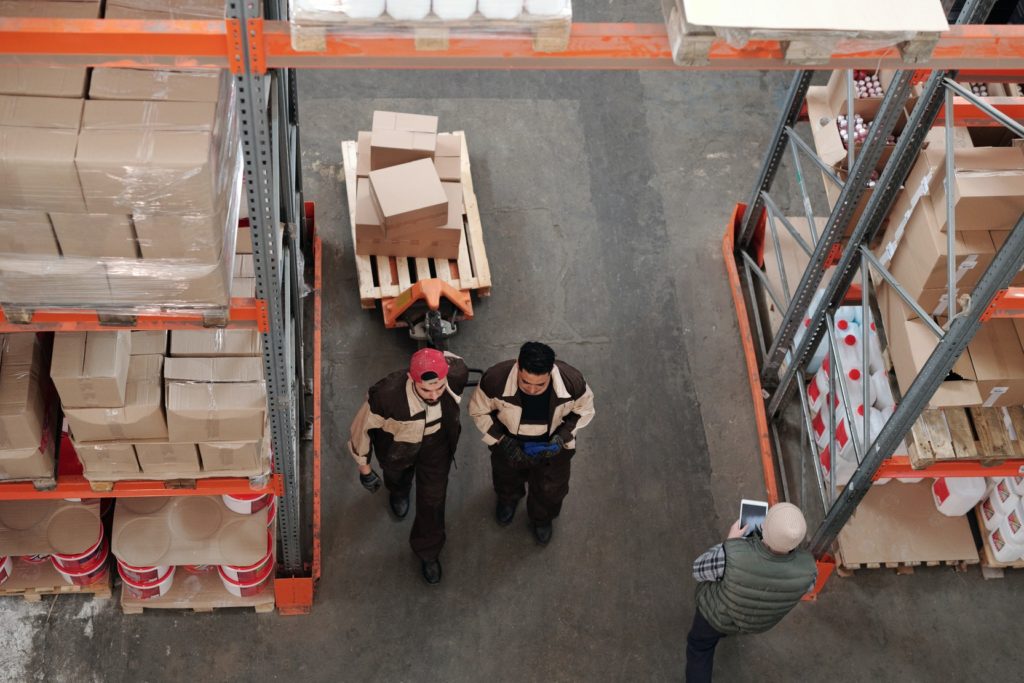 Logistics
Our logistics centre in Studen has a storage capacity of 1200 pallets.
Our services include goods receipt and inspection, warehousing, packaging and stock management. Our new building, equipped with a loading bay and pallet racking, is designed to meet your requirements. We also organise transport by lorry and postal consignments.